One Stop Shop
To make sure that our customers' order flows and container handling should be both time and cost effective we have chosen to provide a full range of services regarding the handling of tank containers and similar regardless if the need for the time being is cleaning, workshop repairs, terminal handling or any other needs.
When the unit is at a standstill for cleaning, we perform for example testing of the unit, decaling and repair of any damage. This way, our clients avoid both multiple downtimes on the device and costly moves between different subcontractors and facilities.
Our facilities are all audited separately by the SP Technical Research Institute of Sweden for SQAS approval and certification in accordance with the CEFIC guidelines.
All facilities are of European Federation of Tank Cleaning Organisations (EFTCO) approved issuers of European Cleaning Documents (ECD), which means that our clients can be absolutely certain that the cleaning and services are of the highest possible quality.
Cleaning
Our facilities are equipped with modern and powerful cleaning equipment for an efficient and environmentally friendly way to clean our customer's various devices whether in tank containers, road tankers, IBCs', cargo containers or if they have other cleaning needs.
The timer-controlled standardized cleaning programs we operate makes sure we always maintain the highest possible quality of our cleanings, so that our customers can feel secure in their knowledge of that their unit will be properly cleaned.
All our facilities are certified by the SP Technical Research Institute of Sweden for SQAS approval, certificated in accordance with the CEFIC guidelines, and by EFTCO approved issuer of ECD documents.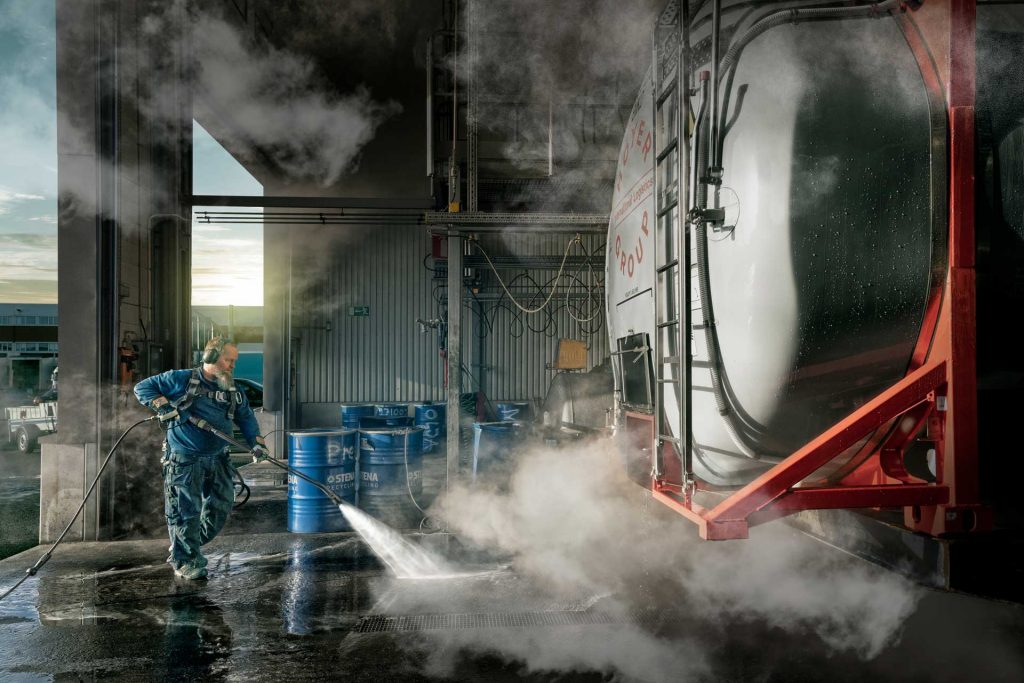 Terminal
At all of our facilities, we have an efficient terminal handling for our customers who wish to store and handle empty or loaded devices of various kinds.
In combination with regular storage, we can at all locations also perform workshop works, heating of units and other unique customer requirements, enabling fewer downtimes for our clients.
Since the plants specific equipment and conditions are different at a local level, we recommend a contact with us before you arrive at the facility, for us to be able to help in the best way.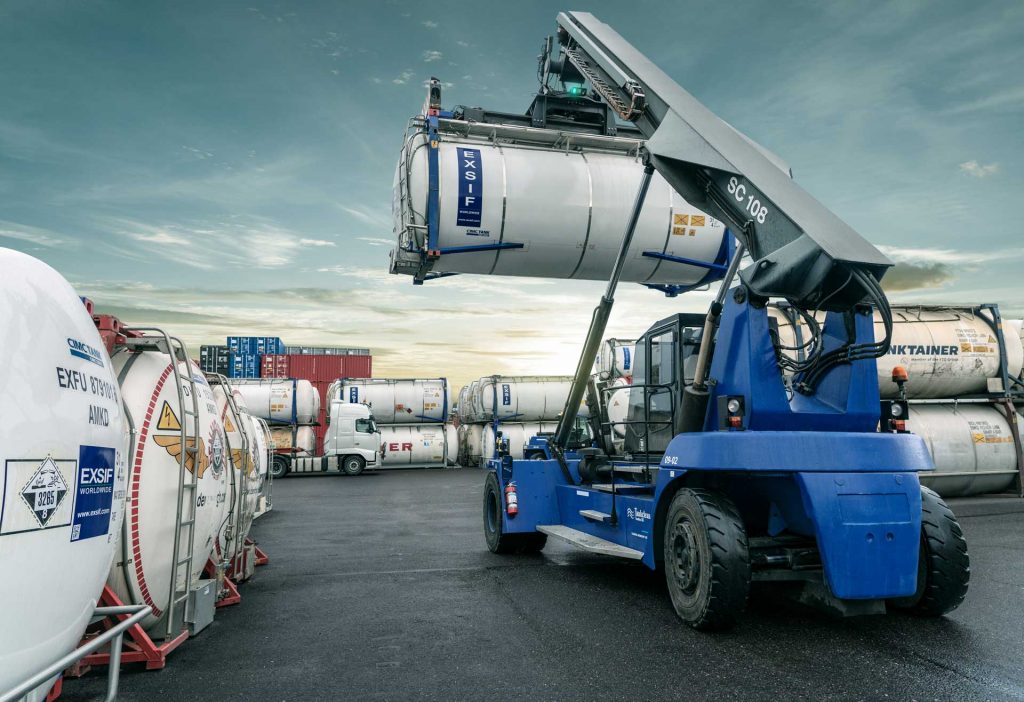 Trucking
With our own environmentally friendly and modern fleet of vehicles together with our own trained and passionate staff and a great commitment to our customers' transport needs, we carry out a large number of container transports daily as a subcontractor to all industry partners.
We have extensive experience of both loading and unloading, as well as shorter shunts and haulages between terminals, ports and railways, where efficient planning and geographic locations enable us to handle large quantities for our customers.
All our drivers are trained for ADR-FL and with our ADR-equipped and certified vehicles we handle, with high precision and high responsibility, also classified goods.
The Trucking Division is part of our One Stop Shop concept, where our customers collect all their service needs with us, and we, with experienced employees, also handle the transportation to our terminals, for heating, cleaning or other jobs, just as we handle delivery to customers or loading on your customer's load.
Combining all services with us, we not only give our clients good effective usage of planning personnel, but we also save them a lot of money and help our environment with fewer transports since all services are located at one terminal.
We are of course aware that our field division is also certified by the SP Technical Research Institute of Sweden for SQAS approval, and we actively work through our industry associations at a Nordic and European level to be a driving force in development.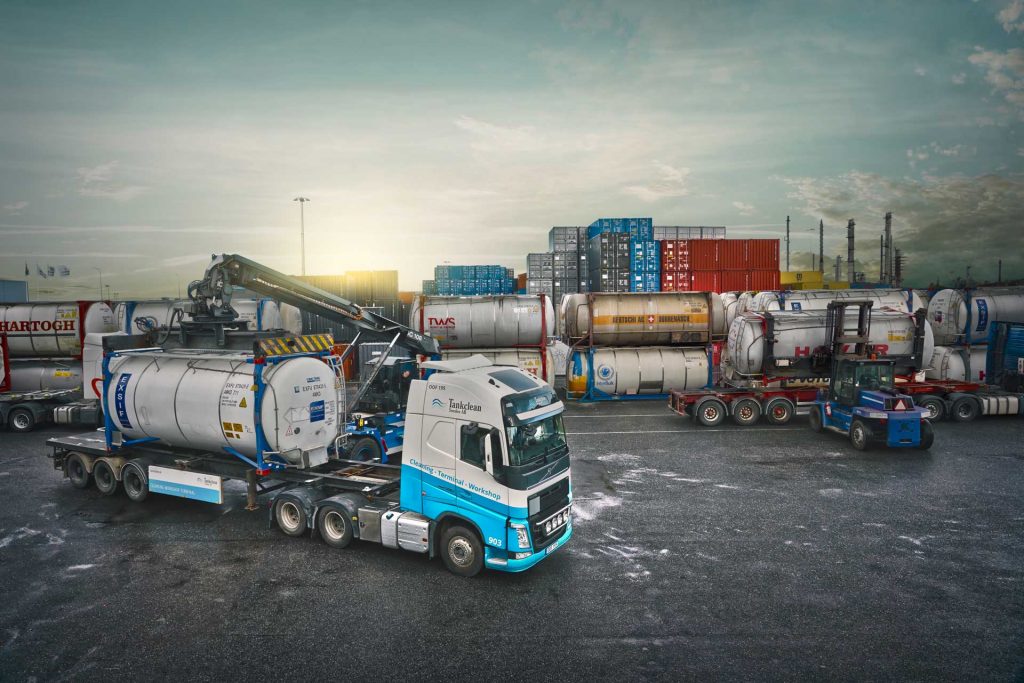 Heating
At all of our facilities we perform, with trained staff, heating of various devices.
With the help of steam, electricity, glycol and hot water, we can perform precise heatings around the clock seven days a week with or without human supervision.
To see what heating possibilities are available at each facility, please see each facilities separate information page or contact us and we will be happy to help you with your questions and requests.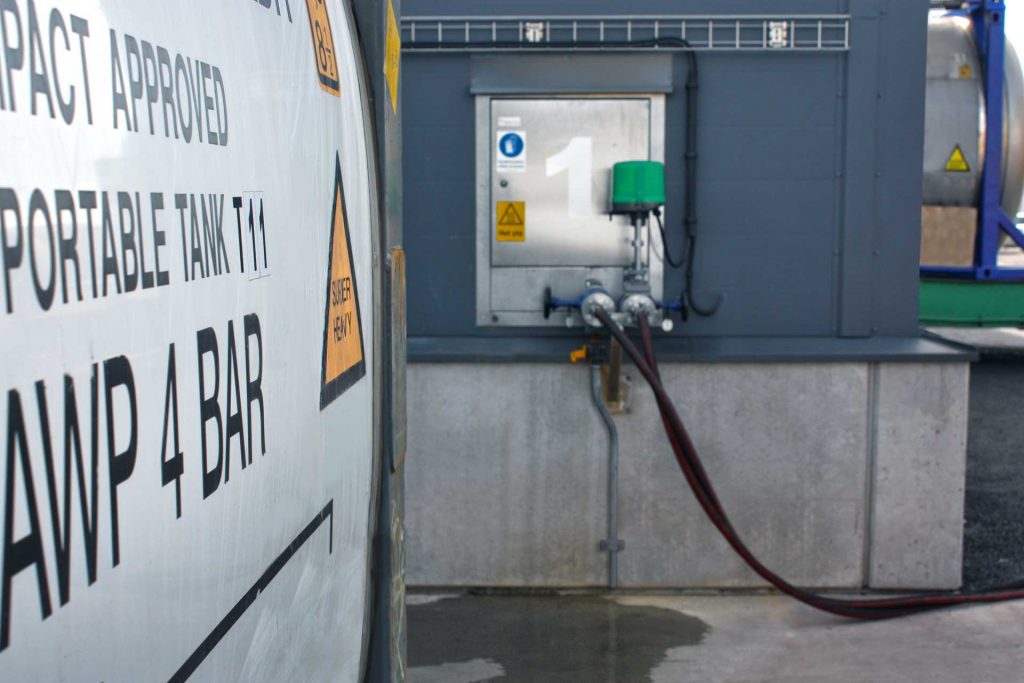 Workshop
On all of our facilities, we carry out both repairs and maintenances work, and testing of both simpler and more comprehensive character. By doing so, we can, for example, when the unit is at a standstill for cleaning also perform various tests of the unit, repair any damage or do other maintenance on both tanks, frames, and other peripherals.
2,5 and 5 years test are conducted in cooperation with our clients desired certification agencies such as DNV, Bureau Veritas, Silver Cims, SP and others.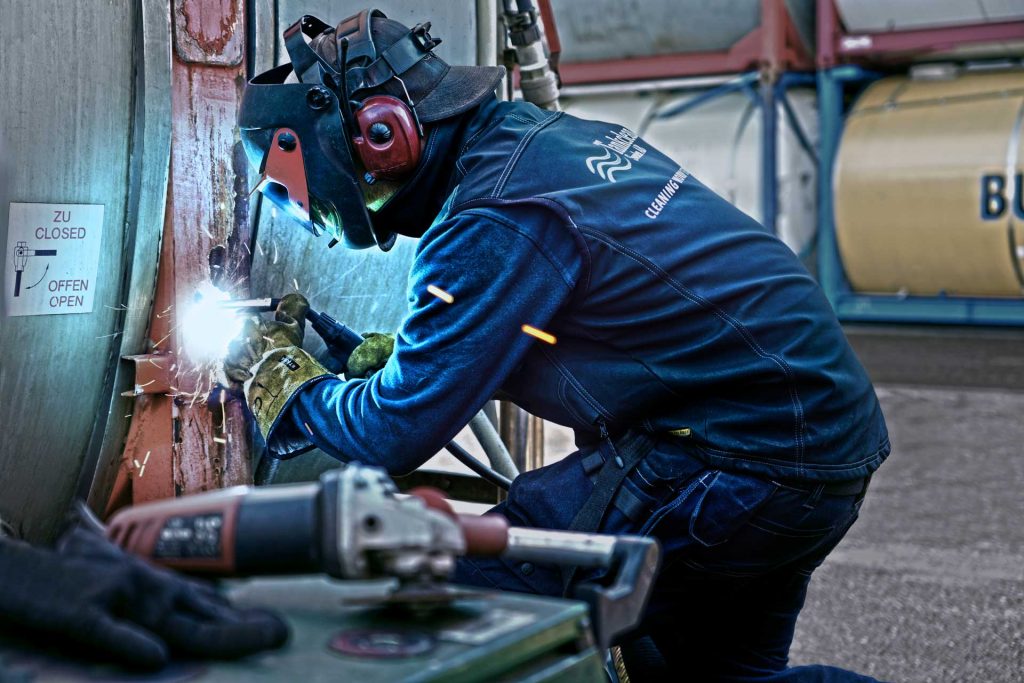 Repairs and maintenance
Gaskets
Valve replacements
Welding
Painting
Exterior cleaning
Labeling with decals, logotypes and other labels needed or requested
Other requests
Tests
5 years tests
2,5 years tests
10-month test
Vacuum test
CSC tests
Pressure tests
Other requests
Through strict procedures, external audits and high quality consciousness among the staff, we ensure that every year tens of thousands of work orders are completed in time and with the highest quality.
Quality Work
With our environmentally certified facilities and our position in the market, we see it as a matter of course to lead the environmental work ahead in our industry in all that we undertake.
Environmental Sustainability
Through our commitment to make it easier for you as customers, we see not problems but instead solutions. All our facilities are equipped with both the latest equipment and ambitious, helpful and interested staff.
Customer Service
Vad gör oss speciella?
Med fem kompletta One Stop Shop anläggningar i Sverige står vi redo att möta våra kunders alla behov.
Jag vill ha mer information, kontakta mig.